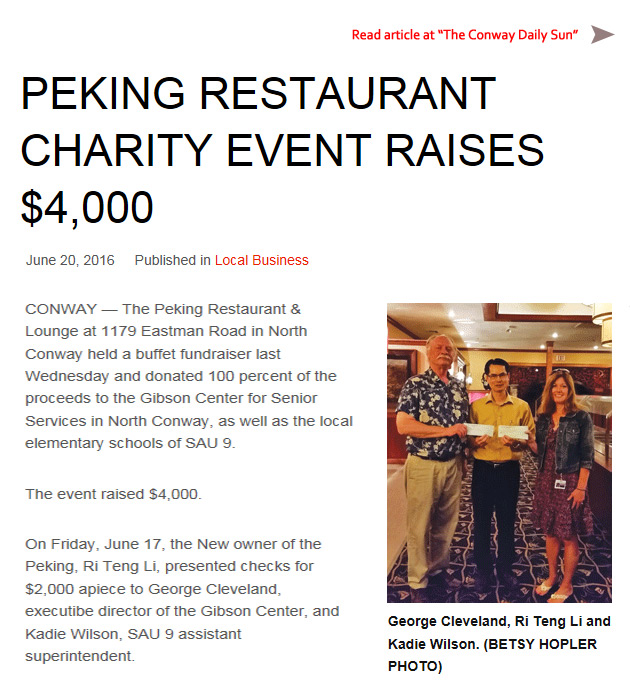 ---
Peking Sunrise Restaurant: The venerable Peking recently changed hands, but the menu remains the same, and the fast, friendly service might be even better, judging by the speed at which the phone orders were coming in and the big bags of food were going out on a recent visit. Their takeout menu includes stir-fries, egg rolls, sweet-and-sour pork, rice, noodles, soup and more. 1179 Eastman Road, Conway, NH; (603) 356-6976.
---
Please view a fairly recent article about us from The Conway Daily Sun, Saturday, March 26, 2016 that announces the  new ownership of Peking Sunrise Restaurant & Lounge.

Please click on photo below for better viewing.